 Future-proof security: GPT-4 AI-powered Microsoft Security Copilot
Microsoft has launched Security Copilot – a brand new GPT-4-powered cybersecurity chatbot that aims to enable faster decision-making during security incident management, threat detection and security reporting, as part of its ongoing efforts to incorporate generative AI into all of its products.
Charlie Bell, Executive Vice President of Microsoft, stated, "Improving the state of security requires both people and technology." Therefore, Microsoft's main goal with Copilot is to create a future where every defender is equipped with the tools needed to make the world a safer place.
Here's what you need to know about the latest AI overlord:
What is Microsoft Security Copilot?
Microsoft Security Copilot is a unique security product that enables security professionals to move at the speed of AI. It is the first and only generative AI product that builds on the full power of GPT-4 AI to defend organizations at machine speed and scale. Using Microsoft Security Copilot will radically accelerate defensive capabilities against threats, provide critical insights and help someone anticipate and act before an attacker makes the next move.
According to a report by Cybersecurity Ventures, cyber attacks cost the world six trillion dollars annually, and the number is expected to rise to about 10 trillion by 2025. Microsoft's main motivation behind the launch of Copilot is to build an integrated set of end-to-end tools in the areas of identity, compliance, device management, security and privacy. The advanced AI models are combined with security-optimized infrastructure to reduce complexity and shorten response time.
WHAT IS GPT-4?
The most recent release of Open AI, GPT-4, is significantly the most influential and beautiful AI model that can be formed in various ways. For starters, GPT-4 is fundamentally a content creation machine and can be used to power more than chatbots. GPT-4 is multimodal, that is, it can not only process text, but also accept and process images. For example, one can draw an outlined website on a piece of paper and GPT-4 can easily scan it and create a real website.
Moreover, GPT-4 is more creative and collaborative than ever before. It can easily generate, edit and repeat with users on creative and technical writing tasks, such as composing songs, writing screenplays or learning a user's writing style. Microsoft added filters to earlier versions of GPT to prevent it from responding to malicious queries. Therefore, GPT-4 will respectfully refuse to perform tasks such as telling sexist jokes, ranking races by attractiveness and providing guidelines for synthesizing sarin.
HOW DO I USE MICROSOFT SECURITY COPILOT?
To use Microsoft Security Copilot effectively, one must have access to Microsoft Security products such as Microsoft Intune, Microsoft Defender and Microsoft Sentinel. Microsoft provides insights and recommendations by integrating the aforementioned products and leveraging their data. Security Copilot is easily accessed through a web-based chatbot or interface. Copilot, along with its AI models, works together to examine data from your security products and generate answers tailored to your organization's needs.
Security is one of the greatest challenges of our time. According to a study published in The Register, the number of password attacks per second has increased from 1287 to 2021 since September 579. So to prevent such breaches, Microsoft Security Copilot undeniably strives to protect your data with the industry's most comprehensive security and compliance controls as they are built with responsible AI principles.
What Copilot has pioneered, others will soon follow. Therefore, with this vision, organizations must face the dynamics in the tech industry and equip themselves with the right tools and skills needed for a cyber-secure environment.
Source: infosectrain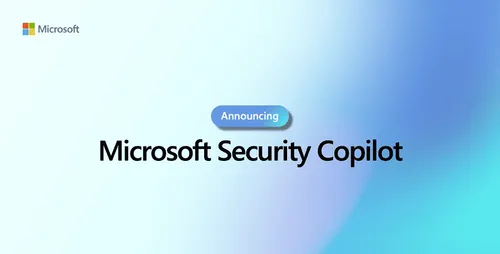 The latest news about Microsoft 365 and Teams in your mailbox every week.