 The benefits of Microsoft 365 cloud-based email system
If you are still using an old email that is site-based or hosted by an Internet Service Provider (ISP) or Web hosting company, you may want to consider the many benefits of a cloud-based email service such as Microsoft 365 and migrating your business email accounts.
Email is one of the most important tools for business communication, and there has been a big increase recently in companies moving from on-premise email to cloud-based email services.
Many companies have chosen to migrate to cloud e-mail such as Microsoft 365 because of the pitfalls of legacy and ISP-hosted e-mail. That includes the fact that ISPs and Web hosting companies do not always have the expertise or IT infrastructure to provide the most reliable and secure e-mail hosting services. And since email is a critical aspect of any business, it can jeopardize your productivity and business continuity if you receive unreliable and unsecured service.
In addition, your ISP or Web host may not be able to provide the advanced e-mail features and utilities that cloud e-mail services such as Microsoft 365 can. That includes the ability to access your e-mail from anywhere on any device, the ability to share calendars and contacts, and the ability to integrate your e-mail with other business applications.
And another reason why old and ISP or Web-hosted e-mail may no longer be right for your business is the fact that they often don't provide the level of support and customer service you need to get your e-mail up and running quickly if you have a problem. Any downtime can have serious consequences.
It is no wonder so many companies have chosen to move their email to cloud-based email solutions such as Microsoft 365, given the many problems associated with ISP and Web-hosted email, including their lack of infrastructure, expertise, features, tools and support that companies need for their email.
Some other factors driving migration to cloud-based business email services include cost savings, security improvements, scalability, remote access, synchronization of information across all devices, better data backup and recovery and increased business productivity. Using a dedicated e-mail hosting provider such as Microsoft 365 can also provide the reliability, security, features, tools and support that businesses need for their e-mail.
Below, we look at some of the benefits of cloud-based e-mail and the advantages of using powerful and professional cloud e-mail services such as Microsoft 365.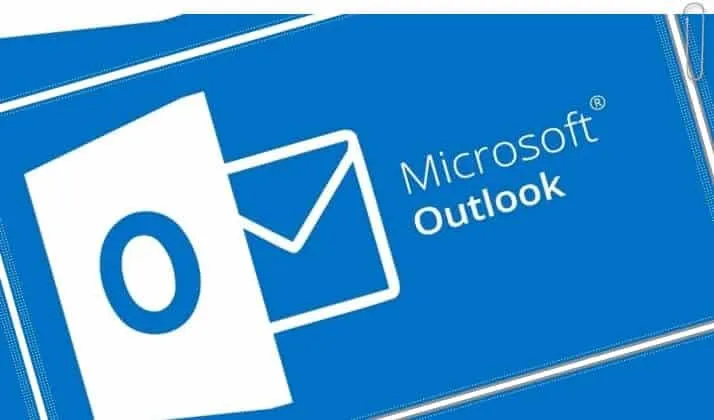 WHAT IS CLOUD EMAIL?
Cloud-based e-mail differs from on-premises e-mail solutions because it is Internet-based and there are several vendors offering cloud e-mail services. A key distinguishing feature of cloud email is that it backs up your emails to the cloud so you can access them from anywhere and on any device.
Cloud-based e-mail solutions are provided by vendors who manage all updates for you, so you always have the latest security features and other user features.
It's a great option for businesses because you can pay per user on a subscription basis, allowing you to scale up or down your email needs as needed. And it's very easy and quick to implement, which means you don't need a dedicated in-house IT staff to help you manage your email network.
BENEFITS OF MOVING YOUR EMAIL TO THE CLOUD
Below are 10 of the most important benefits of cloud e-mail.
1. COST SAVINGS
When you choose to receive cloud-based e-mail for your business, you pay on a subscription basis. This can help you save costs and avoid large capital expenditures for buying and maintaining outdated e-mail services.
From a budgeting perspective, this means that your staff's email services are now an operating expense rather than a capital cost, which can be used as a tax-deductible expense. You can expect to pay monthly or annually, and depending on the number of e-mail accounts you need, it may be more cost-effective than having your own on-premises e-mail.
Moreover, moving from an isp or web-hosted email to cloud-based email such as Microsoft 365 can also help you save on IT costs associated with complex licensing, redundancy, configuration integrations and overall management costs. And if you still have on-premises email, you can save costs by eliminating the need to spend time managing and updating your software and maintaining your hardware.
2. SCALABILITY
Another key benefit of cloud-based e-mail is that you can easily scale your e-mail needs depending on whether you are increasing or decreasing staff capacity. This makes it much easier to adjust your operations quickly and efficiently, adding or removing e-mail accounts and storage capacity as needed.
This is particularly attractive to organizations that plan to scale their operations, or that may have fluctuating staffing and e-mail requirements.
3. MORE UPTIME
Organizations using cloud-based email will experience less downtime compared to legacy or on-premise email solutions. And because your data is stored in the cloud, you also generally have access to better disaster recovery response times.
More uptime means your employees can stay productive and continue working without interruption, which can have benefits for overall performance and profits.
Most large cloud e-mail providers have 24-hour monitoring of their systems and redundancy sites to maintain good uptime performance.
4. EASY TO MANAGE
By switching to cloud email, you no longer have to worry about maintaining and managing your own on-premises email and email server. By simplifying your email management, your internal IT team can focus on other, more important things.
For small businesses, this means you may be able to avoid the cost of an in-house IT team because you can outsource any issues with a professional MSP.
5. BETTER SECURITY
Some of the major cloud-based e-mail systems such as Microsoft may devote significant resources to ensuring optimal security for their cloud e-mail solutions. That includes the latest software and hardware to protect your email accounts, email encryption and multi-factor authentication.
With your cloud emails stored safely and securely in a protected location that is off-site with a reputable cloud provider, they are more secure than if they were on-site.
That means your data is also more secure, which is critical for all industries, but especially for those handling sensitive and confidential information.
6. REMOTE ACCESS
As remote working and a mobile workforce is fast becoming the future of work, cloud-based email provides employees with access to their emails from any location, on any device and at any time. This can help increase productivity and enable flexible working conditions.
And with disruptions like the global pandemic, cloud email helped many companies stay operational and resilient while their staff stayed home or worked in a hybrid environment.
Remote access to e-mail is one of the main advantages of cloud e-mail solutions – all you need is an Internet connection. Compared to old e-mail where you had to be in the office to receive your e-mails, cloud e-mail enables employee mobility and allows your company to adapt to changing work conditions.
7. SYNCHRONIZATION ACROSS ALL DEVICES
One of the biggest drawbacks of older e-mail systems is that they often do not sync across all devices.
That means you may be composing an e-mail from your office computer, but when you check your e-mail at home, that draft is not displayed. Or maybe you deleted several emails to clean up your inbox, but those changes are not synced to your other device and you have to repeat the whole process.
With cloud email, this problem becomes redundant. Cloud email syncs your information across all devices. And if you use Office 365, you can automatically sync the latest versions of documents and any updates that occur to the cloud.
8. LATEST UPDATES AND VERSIONS ALWAYS MANAGED
Most reputable cloud email services like Microsoft 365 ensure that the software is updated and presents you with the latest versions, so you don't have to manually install updates or buy new versions.
This can save both money and time, keeping your business agile and cost-effective.
9. INCREASED PRODUCTIVITY
Effective communication requires around-the-clock access to emails and the ability to respond to urgent matters even when you are away from the office. Cloud email helps improve communication and collaboration, which in turn can increase productivity.
And because many cloud email systems can be integrated with a range of other applications, you can share data, collaborate on files in real time and store data, all from your cloud email account.
10. BETTER DATA RECOVERY
Having a disaster recovery plan and business continuity plan is becoming increasingly important, especially as companies digitize more and more.
Given the implications of a data breach or loss to your business, it may be clear that being able to quickly recover lost data is critical to getting back up and running.
Once you switch to a reputable cloud email provider, your email contacts and messages can be restored in the event of a disaster, meaning you don't have to worry about losing stored data.
It is also important to back up your business emails and data to another location, something that ALTA-ICT can help you take care of. By backing up emails to another location, you can add a layer of protection against data loss in case you run into problems with your primary email account.
It can also help you comply with legal and regulatory requirements regarding the storage and retention of certain types of data, such as financial data; and it allows you to better recover from accidental file deletion, corrupted files, cyber attacks or hardware failures.
MICROSOFT OFFICE 365: THE BENEFITS OF ENTERPRISE-LEVEL CLOUD EMAIL
There are many different cloud email services to choose from. For small businesses that want to make a professional impression while taking advantage of additional services, opt for a cloud e-mail solution such as Microsoft Office 365.
Microsoft 365 offers all the benefits mentioned above when it comes to cloud-based email and also offers a range of other features that help businesses work more effectively and efficiently. That includes being able to use its Office apps, cloud services and security features.
Microsoft 365 not only has one of the best spam filters and malware protection to protect against cybercriminals, but you also get other features such as eDiscovery, encryption, mobile device management, large storage and custom script creation, etc.
Microsoft 365 also offers the opportunity to green your IT, as the company aims to be carbon-negative by 2030. It also has several ambitious sustainability goals that can help you green your purchasing.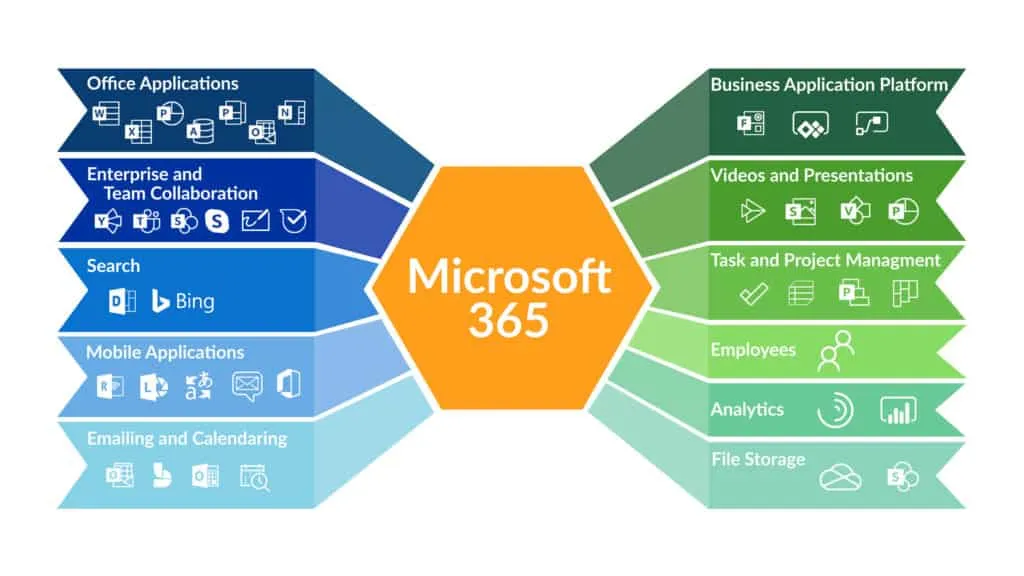 WANT TO DISCUSS THE PROCESS OF MIGRATING YOUR E-MAIL?
At ALTA-ICT, we pride ourselves on providing small business IT consulting and solutions to help them better manage and operate their businesses. That includes helping you transition from outdated, inefficient and less secure email to Microsoft 365 , giving you superior and improved email with multiple features and benefits.
There are many considerations to take into account when switching to a new email provider, and we have the expertise to help you make a more informed decision.
Contact us at +31(88)0333100 for a free consultation to discuss your cloud email needs and any questions you may have.
Source: nbtechllc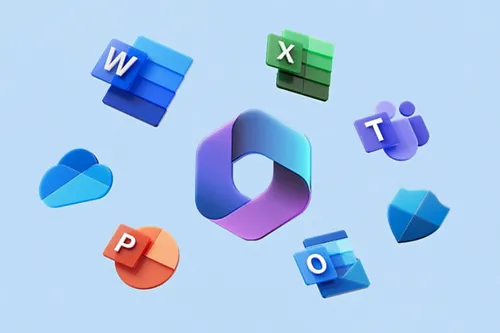 The latest news about Microsoft 365 and Teams in your mailbox every week.