 Microsoft Mesh avatars available for Preview
Teams users can now see their custom avatars before participating in meetings.
Microsoft has confirmed that Mesh avatars will be available to Teams users in Preview.
The announcement was made during Ignite 2022 and means users can see their custom avatars before participating in a Teams meeting.
The avatars are designed to provide flexibility and choice in how users are displayed in a Teams meeting without having to turn on their cameras.
Avery Salumbides, Product Marketing Manager at Microsoft, noted: " At Microsoft, we are committed to providing innovative solutions to encourage collaboration and improve connectivity, regardless of work location.
"One of our newest solutions is Mesh avatars for Microsoft Teams – one of our first steps to enable metaverse experiences for customers.
"With Mesh avatars, employees can connect to presence in Microsoft Teams meetings without turning on their camera.
"They can represent themselves as they want to appear by choosing the avatar that suits their particular meeting: from casual, professional or day-to-day."
What is Microsoft Mesh?
Microsoft announced
Mesh for first time at Ignite 2021
.
Mesh is a fully virtual world accessible through various devices and includes multiple subworlds and digital assets to provide a "real-life" experience.
The platform almost resembles the metaverse; however, it does not attempt to bring together all existing virtual worlds to create a unified and universal space.
Instead, Mesh is a Microsoft offering and will continue to provide a Microsoft- and Teams-first experience.
Mesh for Teams is a mixed reality overlay that allows Teams users to collaborate in virtual spaces, work with 3D content and access Teams from their mixed reality glasses and VR headsets.
According to the Microsoft Mesh web page, the
HoloLens 2
company's best Mesh experience, as its "immersive mixed reality capabilities" allow users to "connect and co-create with others from the comfort of wherever you are working."
The goal is to create an immersive collaboration experience for Microsoft Teams users.
Using mesh avatars
Teams users can use the Avatars app, which can be found in the Microsoft Teams App Store, to design up to three unique avatars.
According to Microsoft, there are hundreds of customization options with physical features, accessories and more.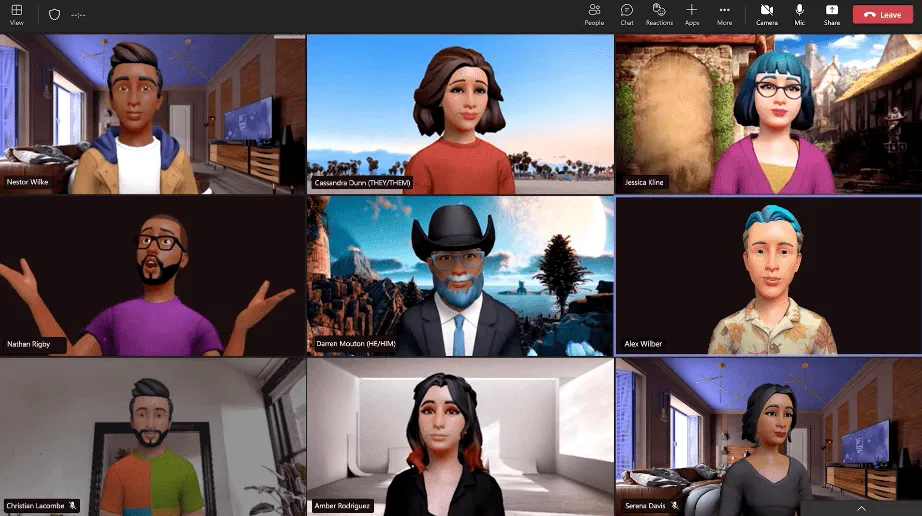 Once a personalized avatar is created, it can be used in a Teams meeting by selecting the option from the "effects and avatars" menu before joining the meeting.
Once in the meeting, users can choose from a wide range of gestures to respond to different topics.
You can
click here
to view all the Microsoft Teams news from Ignite 2022.
source: uctoday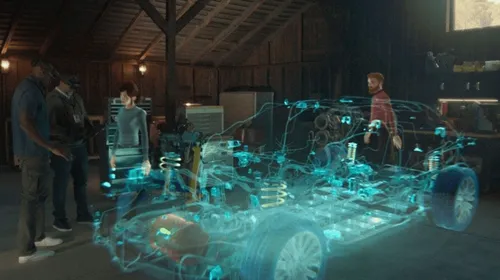 The latest news about Microsoft 365 and Teams in your mailbox every week.