 Discover the 6 New Improvements in the Latest Update to OneNote
OneNote is a powerful note-taking tool that allows you to capture and organize your ideas in a digital format. With its many features and tools, it can be overwhelming to figure out how to make the most of it. In this blog, we cover six tips for getting the most out of OneNote.
1. Vertical Tabs
OneNote lets you choose between horizontal and vertical tabs. By default, the tabs are displayed horizontally at the top of the screen. However, if you prefer a vertical layout, you can easily switch to it by clicking the "More" button at the end of the tabs and selecting "Vertical Tabs." This layout can be especially useful if you have many tabs or if you prefer to view your notes in a more compact format.
2. Magnetic on grid
When you create diagrams or other visual elements in OneNote, it can be a challenge to get everything lined up perfectly. To help with this, OneNote has a magnetic alignment feature that automatically aligns objects to a grid. To enable this feature, go to the "View" tab, click on "Grid Lines" and select "Line Lines" or "Small Grid". When magnetic overlay is enabled, it becomes much easier to create diagrams and other visual elements that are neat and organized.
3. Draw perfect shapes
OneNote has a built-in feature that allows you to draw perfect shapes, such as circles, squares and triangles. To use this feature, simply select the "Draw" tab, choose the shape you want to draw and start drawing. OneNote automatically converts your rough draft into a perfect shape. This can be particularly useful when creating diagrams or other visual elements that require precise shapes.
4. Selection Options
OneNote allows you to select and edit different parts of your notes in different ways. For example, you can select an entire page, a single paragraph or even a specific word. To access these selection options, right-click on the part of the note you want to select and choose the appropriate option. This makes it much easier to manipulate different parts of your notes without having to copy and paste them into a new document.
5. 0.35 mm pen tool
If you prefer handwritten notes, OneNote has a range of pen tools to choose from. One of the most useful tools, however, is the 0.35-mm pin tool. This tool creates a fine, precise line that is perfect for taking notes or drawing diagrams. To access this tool, select the "Draw" tab, choose the "Pen" tool and select the 0.35 mm option.
6. Full screen mode
Finally, OneNote has a full-screen mode that allows you to focus on your notes without distraction. To enter Full Screen mode, simply press F11 on your keyboard or click the Full Screen button in the upper-right corner of the screen. This mode can be especially useful if you are studying or working on a project and want to eliminate distractions.
OneNote is a powerful note-taking tool with many features and tools that allow you to capture and organize your ideas. By following these six tips, you can get the most out of OneNote and take your notes to the next level.
Source: brandenbodendorfer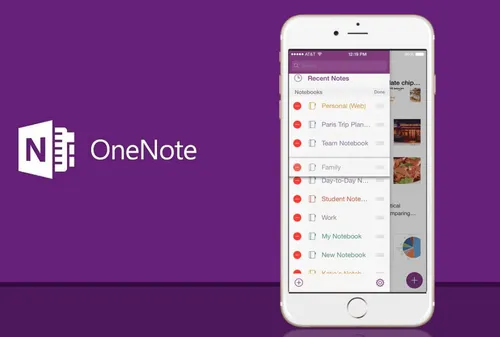 The latest news about Microsoft 365 and Teams in your mailbox every week.