 Google Generative AI Studio versus Microsoft Azure AI Studio
Google announced earlier this month the general availability of Generative AI Studio on Vertex AI. With this update, developers can use the PaLM 2-based text model, the embed API for text and other basic models in Model Garden, and user-friendly tools in Generative AI Studio for tuning and deploying models.
In short, Generative AI Studio on Vertex AI allows users to use, tune and implement basic models, with features such as a chat interface, prompt design and model weight adjustment. Interestingly, Microsoft also has a similar offering called Azure AI Studio, which allows developers to create personalized AI chatbot copilots using OpenAI models and APIs. This new feature extends to Microsoft's Azure OpenAI Service.
Google versus Microsoft- An analysis of AI studios
According to June Yang, VP of Google's Cloud AI and Industry Solutions, Google released its Generative AI Studio first and Microsoft Azure AI Studio is now trying to follow their lead. Yang stressed that Google will continue to focus on providing the best experience for customers.
Yang further explained that Google designed its AI Studio with two goals: to create a playground for data scientists and developers to easily access models and prototypes, and to experiment faster. Users can access different modalities, such as language, code, image or speech. Yang believes that Generative AI Studio on Vertex AI offers several advantages and is suitable for both everyday and advanced users.
On the other hand, Google is quite optimistic about its product offerings and the demand for its services. Yang said there is a lot of interest from Indian companies from different sectors, such as retail, education and the public sector. She hinted at future announcements about strategic partnerships and collaborations.
Major collaborations with Indian IT companies
Indian IT companies such as TCS, Infosys and Wipro have already formed partnerships with Google Cloud. Wipro recently announced an expansion of its partnership with Google Cloud to integrate its generative AI capabilities. TCS also expanded its partnership with Google Cloud for generative AI solutions. Both companies aim to train their employees in generative AI technologies and support their customers in realizing the full potential of AI.
Conclusion: AI in the business world
Both Google's Generative AI Studio and Microsoft's Azure AI Studio provide powerful solutions for developers to achieve AI-driven transformations at scale. Although both companies compete to offer the best AI solution, it is up to users to decide which AI Studio best suits their business needs and requirements.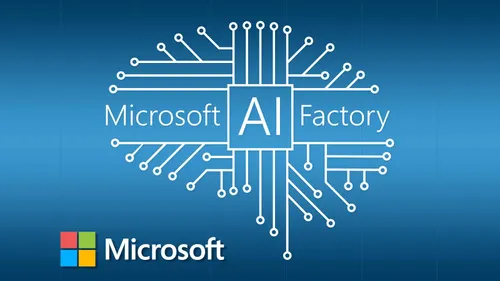 The latest news about Microsoft 365 and Teams in your mailbox every week.