 Try now for free: Microsoft Designer – Discover the power of design
Last October, Microsoft introduced a groundbreaking graphic design app called Microsoft Designer. This app harnesses the power of DALL-E, an advanced artificial intelligence software developed by OpenAI. After months of intensive testing, Microsoft has finally released the Microsoft Designer app for everyone to try out for free.
With Microsoft Designer, users with a Microsoft account can effortlessly create professional-looking designs for social media, invitations, digital postcards, graphics and more. Thanks to its generative AI technology, the app offers writing assistance, automatic layout suggestions and helpful captions and hashtags to create stunning designs quickly and easily. Moreover, Microsoft Designer also provides handy tools to replace photo backgrounds, remove unwanted elements and fill empty spaces.
Although the Microsoft Designer Preview is currently available for free, this may change in the future. Users are expected to need a Microsoft 365 subscription to access all the advanced AI features when the app comes out of the preview phase.
Microsoft highlights the power and usability of Designer: "Describe the design you want to create and get design suggestions with a single click, powered by the latest developments in machine learning and artificial intelligence. For example, try 'A post on social media about a summer concert series' and see the magic for yourself."
The future also looks promising for Microsoft Designer. The company has announced plans to launch a mobile app for Android and iOS, allowing users to design on the go. Currently, the Designer app is only available as a preview version for Microsoft account users. Work accounts are not currently supported. The experience is currently available only in English, but Microsoft is working on further language support.
Discover limitless creativity with Microsoft Designer and let the power of AI-driven design fuel your imagination. Sign in with your Microsoft account and start creating stunning designs that impress today.
Source: mspoweruser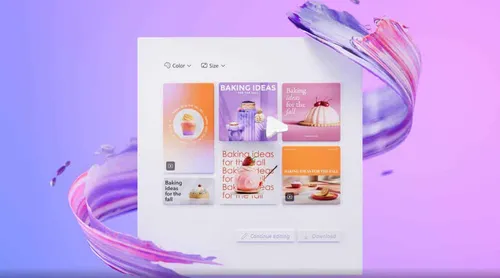 The latest news about Microsoft 365 and Teams in your mailbox every week.