 Productivity Boost with Cloud & AI Automation in Power Automate
Business process automation is a crucial strategy for increasing productivity. It not only allows companies to increase output, but it also frees employees to focus on other crucial aspects of their work. In our current digital business environment, electronic versions of old-fashioned paperwork and time-consuming tasks such as processing invoices, approving payments and managing purchases still exist. It is time for business process automation to make the leap to the cloud, using cloud-native tools, frameworks and even machine learning.
An introduction to process mapping
Many companies think they know their business processes, but in practice many deviate from the original documentation. Using tools that identify and optimize processes is essential for any kind of process automation. Modern process mining tools can use this labeled data to identify and improve processes.
Process mining integrated into Power Automate
With the integration of Minit, Microsoft is filling the gap between older technologies such as BizTalk Server and the newer low-code tools of Power Automate, while laying a foundation for future capabilities based on machine learning.
Using process maps to build code
The main benefit of this analysis is discovering potential bottlenecks. Once these activities are identified, you can determine whether the delays or repetitions occur at a human or software level, and what type of resources should be deployed to reduce delays.
Conclusion
Process mining is a powerful tool that not only reduces the risks of automating manual processes, but also provides insight into how enterprise applications run and how they affect business operations.
Future of process mining: AI?
An interesting aspect of Power Automate's process mining tool is that it generates a focused graph from the data. Adding AI to process mining would allow us to go directly from process map to code. It will be interesting to see how these technologies will develop and become widely available in the coming years.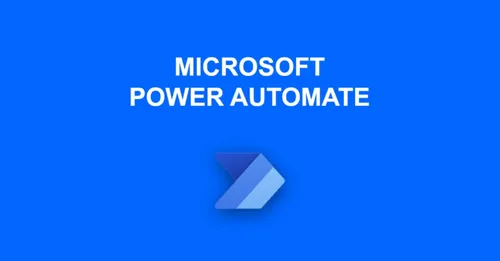 The latest news about Microsoft 365 and Teams in your mailbox every week.