 One of the most annoying Microsoft Teams bugs is getting a fix
Get the right Microsoft Teams chat message when you want it.
Tracking down a specific chat message or thread in Microsoft Teams will soon be a lot easier thanks to a new update coming to the platform.
The video conferencing service has unveiled a solution that allows users to track down entire chat conversation threads after clicking on a search message.
The update means that when users search for a chat message in Teams and click on a message result, they will be directed to a view that contains the entire thread with the desired message, rather than just a single line of text as was the case.
Teams chat finder
In its post on the official Microsoft 365 roadmap, the company noted that this solution will now provide users with "full context" of the conversation around the message result, eliminating potential misunderstandings or confusion.
The update is still listed as in development, but has a general availability date of October 2022, so users may not have to wait too long.
When available, the tool will be available to all Microsoft Teams users on Mac and desktop platforms.
The news is the company's latest update as it seeks to make Microsoft Teams more intuitive and useful for customers around the world.
This includes a recent tweak to prevent unwanted Microsoft Teams chats from external users, meaning that when they receive a new one-on-one chat from an external source, Teams users can now accept or block the invitation. Microsoft says this change should also allow it to block external users at any time, revoking access to presence and incoming messages.
The platform also introduces so-called "intelligent translation" for Microsoft Teams Mobile users, meaning Android and iOS users can quickly translate messages into a foreign language.
Microsoft Teams has also recently introduced another form of real-time translation with the recent addition that provides access to a large network of professional interpreters who call in to meetings on demand. Once a session has begun, Microsoft Teams users can switch between the original audio feed and the interpreter's translation via a drop-down menu.
In other related news, Microsoft recently launched Teams Rooms Pro, a platform designed to provide an integrated experience and bridge the gap between physical and digital workspaces for $42.20 per month, it also comes with a free one-month trial.
Source: tech radar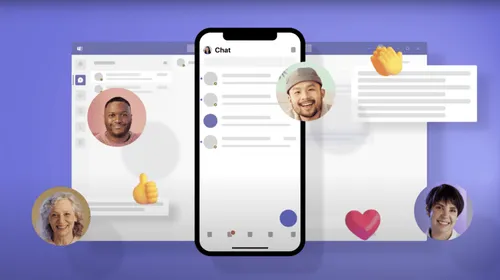 The latest news about Microsoft 365 and Teams in your mailbox every week.