 New Microsoft Teams Premium new features
Microsoft is adding a semi-hidden downgrade to users not interested in paying for Premium.
This year Microsoft is launching Teams Premium, a paid layer of the business communications platform. But there's a catch: features that were previously free through Teams are now only available through the Premium add-on.
The once-free functionality will be removed from regular Teams users within 30 days of the launch of the Premium service. The exact cost for the add-on will not be announced until the service is available, but will be somewhere around €10 per user, per month.
Although Teams Premium adds numerous interesting features, including AI-powered tools and custom branding, microsoft Teams users who do not pay extra will find their options diminished.
Which Teams features are transitioning to premium-only?
News of this reduction in features comes from an update to Microsoft's licensing guide. In this guide, the technology company writes that "some Teams features will shift from Teams licenses to Teams Premium licenses."
The features in question:
Live translated captions
Timeline markers in Teams meeting recordings for when a user leaves or joins a meeting
Custom organization Scenes in Together mode
Text message notifications for virtual appointments
Organizational analyses within the Teams management center for virtual appointments
Scheduled queue view for virtual appointments
In addition to gobbling up once-free features, the Premium add-on introduces brand new tools that include a new guide to help users choose the right type of meeting format, custom logos and backgrounds for meetings.
It also adds artificial intelligence tools, including intelligent search, automatically generated tasks collected from meetings, an intelligent playback service to automatically split recorded meetings into chapters by topic and an AI summary of the meetings themselves.
When do the positions leave?
Microsoft is allowing existing Premium-only features to remain available to normal Teams users for 30 days after the Premium add-on is rolled out.
However, we do not have a set timeline before the Premium add-on becomes available. First announced at the Ignite 2022 conference last October, the Premium service rolled out a preview version on Dec. 16, 2022.
Now we've found out that Premium is debuting sooner rather than later: Microsoft says the service will become generally available around "early February 2023." The days of free Microsoft live translation are coming to an end.
Is Teams Premium worth getting?
In summary, Microsoft is adding a semi-hidden downgrade to users not interested in paying for Premium – the removal of old features from the free version is the stick that goes along with the carrot offered by the new Premium features.
If those combined features are all worth the new price tag, Microsoft Teams Premium is worth getting, even if users may not be happy with the process. And with many companies stuck in the sprawling Microsoft enterprise software ecosystem, Premium seems poised for success.
If you're not happy with it and not yet fully committed to green pastures and blue skies of the Bill Gates life, there are plenty of other organizational and virtual meeting software options available. We've even collected the best free conference calls, including top options such as Zoom, RingCentral and Google Meet.
Teams is always adding new features, but as this news about the Premium tier highlights, Microsoft Teams can also take away any features it wants.
Source: theregister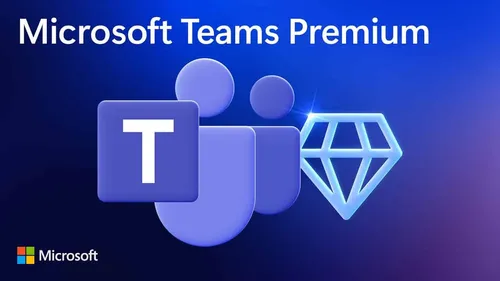 The latest news about Microsoft 365 and Teams in your mailbox every week.