 Microsoft Teams shows up to 49 participants in the meeting by default
Microsoft Teams is working on a new update that will improve the meeting experience for desktop and web users. The feature allows users to automatically view the video feed of up to 49 participants on their screen by default.
Currently, the Microsoft Teams app displays up to 9 videos during meetings. However, users in meetings with a larger number of participants can manually turn on the Large Gallery view to see all participants at once.
With this release, Microsoft Teams updates to display the view for 49 people by default without any user interaction. The company notes that the actual number of video feeds displayed on the screen depends on specific hardware capabilities and Internet bandwidth. It also depends on whether the user has displayed the content of the meeting in a separate window.
According to the Microsoft 365 roadmap list, the feature will be rolled out to all Teams users by the end of this month. Microsoft plans to share more details about the hardware requirements in the coming weeks.
source: petri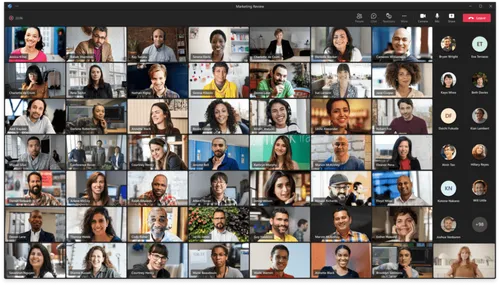 The latest news about Microsoft 365 and Teams in your mailbox every week.