 Microsoft Purview introduces adaptive protection feature
Adaptive Protection in Microsoft Purview provides automatic protection from machine learning Data Loss Protection (DLP).
Microsoft Purview – the rebranding of Azure Purview launched in April 2022 – is receiving a new security feature known as Adaptive Protection. Debuting in preview, this new solution uses Insider Risk Management machine learning AI to understand users' data patterns before offering Data Loss Protection (DLP)-based tools for any data security gaps it finds.
Microsoft points out that data is fundamental to productivity and innovation and that the amount of data will only increase. The company points out that more than 80 percent of companies see the loss/theft of personal data as a high-impact risk.
Adaptive Protection in Microsoft Purview helps organizations use a more customized data protection program that meets their needs. It is an alternative to the one-size-fits-all data security and management solutions that administrators currently have.
"With Adaptive Protection, DLP policies become dynamic and ensure that the most effective policies, such as blocking data sharing, are only applied to high-risk users, while low-risk users can maintain productivity. The result: your security operations team is now more efficient and able to do more with less."
Security teams can avoid carefully adding and removing users based on their events. Using machine learning, Adaptive Protection provides controls for automated responses to data threats.
Microsoft authorization
Microsoft Purview is a one-stop shop for customers to protect their assets. That includes providing protection for an entire data framework for customers, including apps, clouds, endpoints and more.
The service provides more data management to cloud customers by leveraging the Microsoft Information Protection service. According to the company, the tool can help organizations protect data more broadly. For example, it helps protect data coming from non-Microsoft services.
source: winbuzzer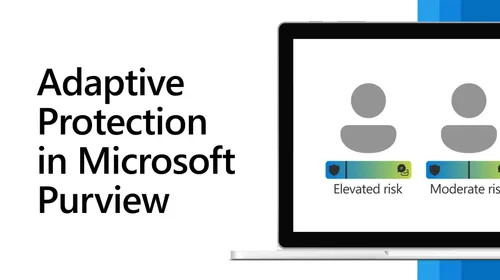 The latest news about Microsoft 365 and Teams in your mailbox every week.