 Microsoft Endpoint Manager: Full Overview and Potential
In a world where technology and business are rapidly evolving, the search for solutions that offer security, scalability and efficiency remains paramount. Microsoft, a technology leader, offers a powerful tool to support and protect this digital transformation with Microsoft Endpoint Manager.
In this comprehensive overview, we dive into the detailed functionalities of Microsoft Endpoint Manager, a tool that provides secure device management across BYOD and cloud environments.
The versatile suite of Microsoft Endpoint Manager
Microsoft Endpoint Manager is a versatile collection of services and tools designed specifically for IT professionals. These resources enable seamless management of devices and applications, provide robust security measures and in-depth monitoring capabilities for end devices ranging from phones and laptops to desktops and servers. The key services within this package are Microsoft Intune, System Center Configuration Manager (SCCM), Windows AutoPilot and Desktop Analytics, formerly known as Windows Analytics.
Deciphering the role of Microsoft Intune
Microsoft Intune, a cornerstone of Microsoft Endpoint Manager, has gained significant attention and popularity. Intune, recognized as a powerful mobile device management (MDM) and unified endpoint management (UEM) platform, facilitates compliance validation and deployment of apps, features and settings through the cloud to devices. This system provides a natural, intuitive way to remotely manage devices, including those running iOS, Android and macOS. The beauty of Intune lies in its simplicity – no on-site infrastructure is required, and the entire management process is performed through a Web portal.
Unfolding the dynamics of the Configuration Manager
In contrast, Configuration Manager excels at PC desktop management. An interesting benefit is that companies with existing ConfigMgr licenses automatically receive Intune licenses. This two-for-one deal allows companies to co-manage devices and brings those with legacy systems into the cloud-managed era. Microsoft's introduction of this shared licensing model has revolutionized the way companies manage their machines and systems.
Microsoft Endpoint Manager: The evolution and transformation
But where did it all begin? In 2017, Microsoft had come up with a solution called co-management. This system allowed interaction between the on-premises System Center Configuration Manager (SCCM) server and the Intune System Center Configuration Manager (SCCM). Fast forward to 2019, and Microsoft decided to unify Microsoft Intune and UEM through a single interface. Thus, Endpoint Manager, the new brand identity of Intune + Configuration Manager, was born.
Co-management was seen as a stepping stone to the cloud, a bridge that eventually led to full migration. If you are considering a partial move to the cloud, co-management may be your ideal solution. In addition, Desktop Analytics, another component of Microsoft Endpoint, helps ease this transition by providing desktop insights and data directly into your management center.
Windows Autopilot: A game-changer in device lifecycle management
Also worth mentioning is Windows Autopilot, a key component of Microsoft Endpoint Management. Autopilot significantly simplifies device lifecycle management and enables automatic setup of devices in Intune. This tool marks a new era in automated device management, improving productivity and reducing manual workloads.
Secure access, data and management with Microsoft Endpoint Manager
At a broader level, the Microsoft 365 security stack provides robust solutions for secure access, data protection, risk response and risk management. By providing cloud-based security for all endpoints, comprehensive Windows 10 management and maximum ROI, this platform is truly the epitome of the endpoint security experience, appropriate for various BYOD and cloud environments.
From a customer perspective, Microsoft Endpoint Manager simplifies device management and ensures data security. It enables employees to be secure and productive whether they are using personal or business devices.
Customized solutions with Microsoft Endpoint Manager
Our team of experienced Microsoft systems professionals can help you explore the capabilities of Microsoft Endpoint Manager. We can assess your current data landscape and identify potential areas for IT cost optimization. Every business is unique, and our experts are focused on working with your team to deliver personalized recommendations and roadmaps that fit your needs and drive cost savings.
Conclusion
Microsoft Endpoint Manager is a testament to Microsoft's commitment to evolving digital environments. This collection of tools, carefully designed to secure and manage devices, continues to shape the future of enterprise device management and security. It offers unmatched flexibility and security, allowing businesses to thrive in a rapidly changing technological landscape. Contact our experts today to learn more about how Microsoft Endpoint Manager can redefine your device management strategy.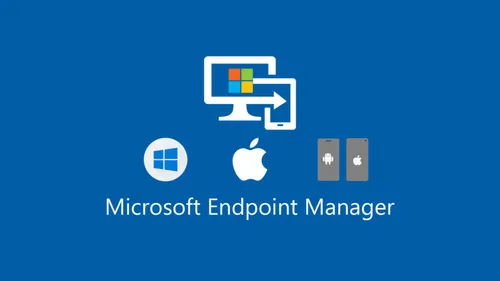 The latest news about Microsoft 365 and Teams in your mailbox every week.