 Microsoft Bookings Vs. Calendly: which one is best for Dynamics 365 users?
One of the most challenging parts of any business is managing time with prospects and existing customers.
Scheduling appointments with new and existing clients and managing time with everyone is a difficult task.
To manage appointments, companies often use a scheduling app. There are so many on the market, but there is an ongoing debate between MS Bookings and Calendly.
These two platforms have similar intentions but are quite different in terms of features and prices.
So if you want to know what suits you best as a Dynamics 365 user, stay tuned here. By the end of this blog, you will have an answer!
Microsoft Bookings
Microsoft Bookings is an app for scheduling appointments and part of Microsoft 365. With its easy-to-use interface, you can use it to manage appointments and schedules. It becomes easy for customers to book, reschedule or cancel meetings.
Microsoft Bookings are compatible with small businesses. It also integrates with Outlook and other private calendars from your website.
Looking at the features MS Bookings has to offer, users can create templates for recurring appointments. So booking appointments becomes much easier and faster for customers and the resources that deal with them.
To use MS Bookings, you must subscribe to MS 365. You cannot use MS Booking as an individual app. You get access to it even if you purchase a basic MS 365 plan. But if you don't want to subscribe to the MS 365 subscription, you can't use the calendar either.
As discussed above, it fits the requirements of small businesses but cannot meet the requirements of enterprises. So if you have a growing business, this may not be the best choice for your company. But if you are already subscribed to MS 365, are not willing to pay extra for a calendar and have basic requirements, MS Bookings is a good choice.
Calendly
Calendly is software for booking appointments and managing schedules. It is popular because of its meeting scheduling features. Using this feature, customers must select a time slot and their appointment is booked.
Like MS Bookings, Calendly also integrates with other calendars. You can also import a file from your existing schedule into Calendly.
Apart from the meeting scheduling feature, Calendly has several other features that work for all company sizes. All the features it offers are fully customizable.
Calendly has a free subscription with basic features. But if you also want to use advanced features, you should choose a paid subscription. So even if you are a small business and have limited users and usage, you still have to pay to use more features.
Calendly is an independent app. If you want to integrate your CRM with Calendly, you need to pay third-party extensions for CRM integration. So you pay one more thing if you want the CRM integration with it.
Disadvantages of using MS Bookings
MS Bookings lacks integration with CRM and other tools.
It offers basic personalization, which is much less than what Calendly's paid plan has to offer.
You may find it difficult to use MS Bookings, but it becomes easier with their step-by-step guide and regular use.
Disadvantages of using Calendly
The free version has limited features. Small businesses are required to purchase a paid plan.
It offers integration with CRMs, but there are challenges involved. You must pay external service providers for integration. So you have to pay in two different places to use Calendly with your CRM.
Which one is the best?
The best planning app for you depends entirely on your business requirements. Make a list of the features you need and compare them in both apps. The next step would be price. For a small business, prices will matter a lot.
MS Bookings requires you to be a Microsoft 365 user. If you are and only have basic requirements such as scheduling a meeting and managing schedules, MS Bookings may be the best choice for you.
You don't have to pay extra for an app and can use it to better plan your days. But here you have limited functions and limited growth opportunities.
If you use another platform, Calendly may be your tool. It is not platform-specific and comes with many features designed to make the meeting planning process easy for users.
But if companies want to use their CRM data while managing schedules, they have to pay extra to third-party extensions to integrate CRM into Calendly.
As you know, Calendly offers only limited features in the free subscription, you need to buy a paid plan for business activities. You also have to pay extra for integration extensions.
So you pay in two places. Small businesses may find it expensive because you have to pay extra compared to Calendly's pricey paid plans.
Source: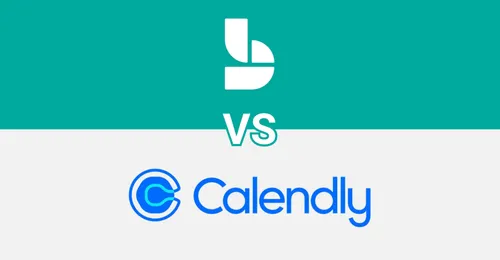 The latest news about Microsoft 365 and Teams in your mailbox every week.