 Is the Microsoft Teams Phone System right for your organization?
The Microsoft Teams Phone System is a modern, virtual phone system. You've probably heard it called a phone system hosted in the cloud, but it's what we techies would call a virtual Private Branch Exchange (PBX), which allows users to make calls over the Internet. Teams Phone is part of the larger Teams unified communications as a service (UCaaS) platform, so while it does not automatically come with Teams, it integrates seamlessly with the rest of the Teams platform.
Depending on the system you currently use for your organization, there are many good reasons to switch to the Teams phone system. Below we will consider some of those reasons and offer some useful tips to keep in mind.
Does your organization need to upgrade to a virtual phone solution?
While traditional PBX systems require hardware installation in a physical office space and connection to a landline, virtual PBX systems require no hardware or on-site installation. Virtual PBX systems are also easier to maintain and scale because they do not require additional support from telephony technicians when you add a team member or move office spaces.
In addition to ease of use, virtual PBX systems offer dramatically improved capabilities compared to traditional systems. Suffice it to say that if you are currently using a traditional office phone solution, we recommend that you upgrade.
The days of traditional PBX systems are long gone, and users now have a variety of modern phone system solutions to choose from. A virtual PBX system offers dramatically improved capabilities compared to traditional systems. And since your service is not limited by hardware you have set up in your office space, coverage can easily be scaled or adjusted to meet your growing needs. Suffice it to say that if you are currently using a non-virtual solution for your needs, we recommend upgrading.
What are the benefits of the Teams phone system?
Here at ALTA-ICT, we think Microsoft's Teams Phone System is one of the best options for many different organizations because it not only provides the full range of modern office phone capabilities, but also connects to the Microsoft Teams platform, making Teams the organization's all-in-one solution for internal and external communication and collaboration.
The Teams Phone System offers a plethora of features to improve your organization's productivity. Users can make or receive calls on any device, transfer calls between devices, transfer calls, access voicemail, and park and retrieve calls. Users also have access to spam detection, call queues, voice-activated channels, a connected contact center and policy-based recording options to determine when calls and meetings should be recorded.
In addition, there are several ways to customize how Teams phone systems serve your organization. Although the system is completely virtual, you can expand the way it is implemented in your business by including headsets or handsets for your staff There are also several license tiers to choose from, allowing you to add services to the basic package teams Phone based on your organization's specific needs (for example, international and toll-free calling).
Although service tiers and additional add-ons are available, many of the features that make the Teams phone system our preferred choice for customers are built into the base package. It is a fully virtual, user-friendly system that integrates fully and seamlessly into Microsoft's digital workplace environment.
Next steps and how to get started
Based on our experience helping customers transition to Microsoft's Teams Phone, here are some things worth thinking about as you consider whether the Teams Phone system is right for you and your organization.
As mentioned above, one of the key strengths of the Teams phone system is that because it connects directly to the Teams platform, it provides an all-in-one solution for your organization's external and internal communications. Still, you need to make sure you have a plan to efficiently transition to the Teams system so that you don't interrupt your business or integrate the Teams phone system incorrectly.
While you no longer need phone technicians to set up the hardware of the PBX systems of the past, there are things you need to upgrade from your old phone system to Teams. For this reason, it is important to consider what steps may be required for implementation and what resources, if any, you will need to acquire from outside your organization. For example, do you have the right resources to transfer all of your organization's phone numbers to the Teams system? Can you transfer your call routing settings? Can you determine which licenses you need to best meet your needs? Do you still need fax capabilities that require additional equipment? Do you have a plan to train your staff to use Teams Phone?
Our process in helping customers transition to the Teams phone system includes a discovery of their current phone system and the calling options and capabilities they hope to access through the Teams phone system. ALTA-ICT has extensive experience helping clients identify and implement the best solutions to improve their workspace, and we are happy to help you with all your technology needs.
Source: delcor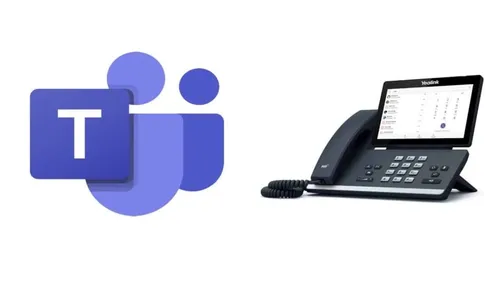 The latest news about Microsoft 365 and Teams in your mailbox every week.