 ChatGPT comes to Microsoft Word via Ghostwriter add-in
No need to wait for Microsoft ChatGPT to be used in Microsoft Word.
What you need to know
An add-in called Ghostwriter ChatGPT integrates ChatGPT into Microsoft Word.
The tool makes it easier to insert text generated by the AI chatbot into documents.
A basic edition of the add-in is available for $10, while the fully featured version costs $25.
---
Microsoft plans to integrate AI into all its products, according to company chairman and CEO Satya Nadella, but you don't have to wait for the tech giant to use ChatGPT within Word. A new add-in called Ghostwriter ChatGPT allows you to use the AI chatbot directly in Microsoft Word.
ChatGPT is a powerful tool created by OpenAI. It can generate human-like text by responding to prompts. You can, of course, copy and paste text generated by the tool into any app, but Ghostwriter ChatGPT eases the process. The plug-in places ChatGPT in a pane in Word and places text in a document while the tool is working.
The plug-in, created by Creative Data Studios, also includes some useful features, such as the option to configure the length of responses if you pay for the Word Pro Edition. To use both versions of the add-in, you need a free OpenAI key.
Here's what the Word Basic Edition ($10) gets you:
Windows, Mac, Web
Office 2019/2021/MSFT365
one model: ChatGPT
response: about 2 paragraphs
bug fixes for 1 year
single key, we are not netflix
The Word Pro Edition costs $25 and comes with the following:
All basic functions and
All available OpenAI models
response length configurable
bug fixes and free updates!
single key, we are not netflix
To install Ghostwriter ChatGPT, search for it through the Office Add-in Store. Creative Data Studios provides more information on its website.
Patrick Husting, creator of Ghostwriter ChatGPT, noted that the add-in may eventually be removed when Microsoft rolls out its own implementation of ChatGPT within Word.
"They may kill it in a year or two, when they add something to Office, and I'm cool with that, too," Husting told GeekWire. "What I do is now available for everyone to use and benefit from, because why wouldn't you?"
The Creative Data Studio website lists an Office bundle that will be available soon. Once released, that bundle includes a ChatGPT plug-in for Excel, PowerPoint, OneNote, Outlook and Word. Anyone who buys the Word version of Ghostwriter ChatGPT now will receive a discount once the full bundle rolls out.
People should expect ChatGPT and AI to find their way into more Microsoft products in the near future. The company also announced AI tools within Microsoft Teams Premium, including intelligent summarization for meetings. It is also rumored that a new version of ChatGPT will be added to Bing in the coming weeks.
Source: windows central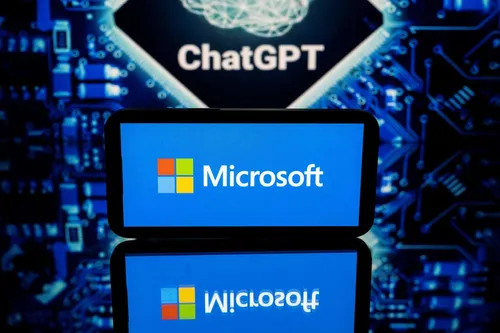 The latest news about Microsoft 365 and Teams in your mailbox every week.