 Barclays announces Microsoft Teams as preferred collaboration tool
Microsoft Teams is now the preferred collaboration and communication tool for Barclays, available to 120,000 employees worldwide.
On Tuesday, Microsoft announced a major new business partnership with financial giant Barclays Bank PLC (Barclays). As part of the collaboration, the bank will make Microsoft Teams its preferred collaboration platform across its organization.
This means that Teams will boost communication and teamwork among 120,000 Barclays employees and service partners around the world. To facilitate support, the company is cutting or streamlining existing collaboration and communication services it uses.
"Modern technology is essential to enable our employees to deliver the highest level of service to our customers in a way that is resilient and sustainable," said Craig Bright, global chief information officer, Barclays. "Microsoft Teams provides us with an end-to-end collaboration platform that helps us connect our colleagues and enhance our business capabilities."
Teams will replace them in an effort to increase connectivity and collaboration among employees across the company. Microsoft says it worked directly with Barclays to ensure a smooth transition and rollout of Teams through the organization. This switch includes ensuring data retention and retrieval assistance through Microsoft Pureview.
Immediate Impact
The implementation of Microsoft Teams at all global Barclays locations was completed in just a few months. According to the company, the impact is evident from the start, with improved collaboration and more efficient communication among employees.
"In the past two years, digital collaboration has become central to how work gets done. Barclays is leading the way in financial services worldwide by providing its employees with modern communication and collaboration tools that allow them to connect without friction.", adds Rajesh Jha, executive vice president, Experiences & Devices, Microsoft.
Tip of the day: The Windows Clipboard History feature provides the functionality on any device, across space and time, so you can copy on one computer and paste the text days later on another PC. It's all possible through the Windows 10 clipboard manager, which lets you view, delete, pin and erase clipboard history at will.
source: winbuzzer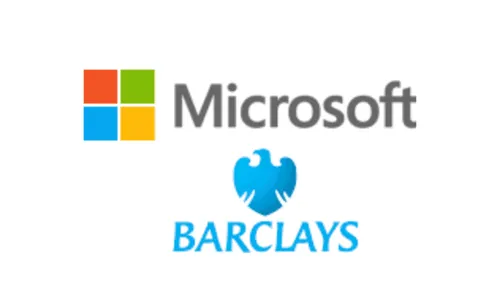 The latest news about Microsoft 365 and Teams in your mailbox every week.