 9 Practical Tips for Improving Office 365 Security
Office 365 is Microsoft's leading cloud service aimed at online businesses and individuals. This suite is designed primarily to enhance collaboration and productivity within your organization. It includes basic Office applications and other services such as Exchange Online, SharePoint Online, Outlook, Microsoft Teams and more.
The full Office 365 package allows businesses to bring their operations online. The suite can contain huge amounts of data, and this poses a major problem. Namely, in today's business landscape, protecting sensitive data and ensuring the security of cloud-based applications is essential.
Office 365 requires robust protection to safeguard confidential information and defend against cyber threats. Despite offering various security features and access to security settings for individual apps, the suite leaves something to be desired in quite a few areas.
Therefore, it is important for companies to find ways to improve the protection of Office 365, either by taking full advantage of its native features or by hiring external solutions.
In this article, we discover nine effective ways to improve Office 365 protection to strengthen your organization's security posture and maintain data integrity.
1. Replace Legacy Authentication with Multi-Factor Authentication (MFA).
Replacing so-called "legacy" authentication protocols is crucial as they are outdated and often the cause of unauthorized access to Office 365. Instead, MFA, or Multi-Factor Authentication, is one of the most groundbreaking authentication methods that significantly improves the security of your Microsoft account.
2. Create Data Loss Prevention (DLP) policies.
Data Loss Prevention, or DLP, is among the best measures you can take to reduce the risk of data loss in Office 365. Allows you to identify and protect sensitive information, and ensure that user accounts do not inadvertently share it within the suite.
3. Enable Advanced Threat Protection (ATP).
Advanced Threat Protection, or ATP, is Microsoft's service to filter communications. ATP can detect most advanced threats and take preventive measures, including phishing,attacks, ransomware attacks and other similar malware.
4. Update and patch the Office 365 Suite regularly
Regularly updating and patching the Office 365 suite keeps your software protected from known vulnerabilities and exploits, which limits hackers' abilities.
5. Conduct Safety Awareness Training.
Safety training is essential for making your employees aware of risks and teaching them how to work more safely.
6. Implement Mobile Device Management (MDM).
Mobile Device Management, or MDM, is an excellent way to ensure the security of mobile devices accessing Office 365.
7. Monitor and check Office 365 activity regularly
With the Unified Audit Log feature, you can quickly identify potential security breaches and take action to mitigate risks.
8. Set up secure external sharing settings.
Office 365 allows you to share files and collaborate with external partners and customers, but it also comes with risks. Therefore, it is crucial to configure secure sharing settings.
9. Make use of data encryption
Encryption provides an extra layer of security, even in the event of unauthorized access. It makes your data unreadable, rendering it useless to threat actors.
Conclusion
Improving Office 365 protection is an essential aspect of maintaining a secure and productive digital workplace. Fortunately, Office 365 offers numerous security features and functions to help you do just that. However, it requires a thorough understanding of how these functions work to fully utilize the toolbox.
This article helps uncover the features that every company and organization should use to improve the protection of their suite.
At ALTA-ICT, we understand the importance of a secure Office 365 environment.
With our expertise and services, we can help you address security issues and improve overall protection. Whether it's setting up Multi-Factor Authentication or conducting Security Awareness Training, we're here to help. Contact us today and let us take your Office 365 security to the next level.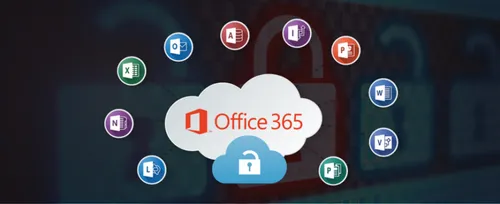 The latest news about Microsoft 365 and Teams in your mailbox every week.