 11 Real Microsoft Teams use cases for 2023
Microsoft Teams is by far the most popular business communication platform in 2023. There were 270 million daily active users of Microsoft Teams in 2022.
Microsoft Teams is more than a platform for messaging and video conferencing. By now, we all have first-hand experience using it for cloud-based calling, video conferencing or for education.
However, did you know that there are several apps you can add to Microsoft Teams to increase its functionality? These include task management, document approval, polling and even human resources capabilities.
Here are 11 Microsoft Teams use cases you may find useful for your business:
1. Internal announcements
Internal announcements allow companies to communicate important information to all employees in a timely and effective manner. These may include updates on company policies, new initiatives or changes to existing processes.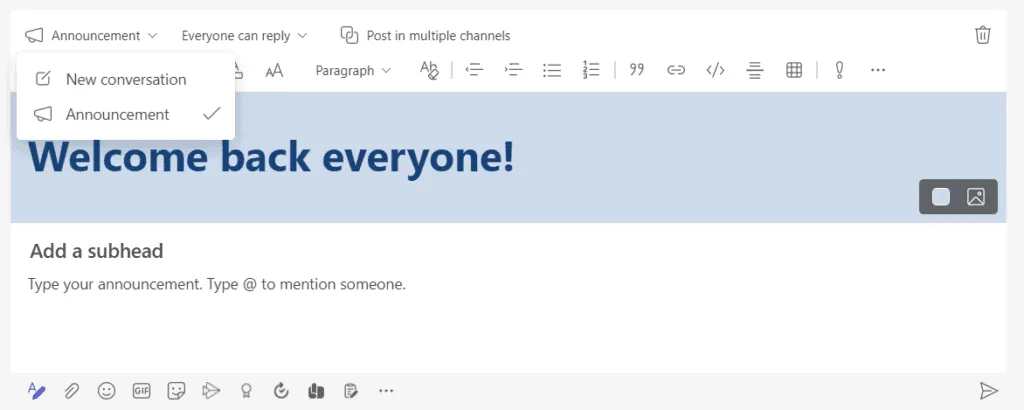 Microsoft Teams can also be used to make
send company-wide announcements
and messages and to facilitate communication between departments and teams within an organization.
By using Microsoft Teams for internal announcements, you can ensure that all team members have access to the same information in one place. We can use an announcement template to draw employees' attention to upcoming events, for example.
2. Customer Service
Customer service teams often have to manage a large number of customer inquiries simultaneously, which can be stressful and time-consuming.
Microsoft Teams
makes it easy
for team members to provide support to customers regardless of the formats they prefer. You can use Microsoft Teams to provide customer support via chat, voice and video calls to interact with customers in real time and solve problems more efficiently.
With Microsoft Teams, you can ensure that all customer inquiries are routed to the right team member and that answers are tracked in one place.
3. Event Management
Microsoft Teams can be used to collaborate on event planning, particularly to share resources and materials and communicate with event participants.
Event organizers can easily create and manage events through Microsoft Teams; this includes event registration, waiting lists and communication. Organizers can promote events, send notifications, track participants and waiting lists, and allow both internal and external users to register.
4. Task Manager
When collaborating on files and projects in Microsoft Teams, it can be helpful to have all your tasks self-organized within Microsoft Teams. Tasks in Microsoft Teams help you manage projects and deadlines. Tasks helps you bring a group of people together and provide them with the information needed to complete their projects.
Tasks shows active items, their assigneds and the projects that specific tasks fall under. End users can check the progress of tasks assigned to them or their team members to meet deadlines.
Tasks are an important part of the overall project management scope in Microsoft Teams because it includes meetings, scheduling, conference calls, etc. Includes.
5. Approval of documents
Traditional approval processes may involve sending a Word document via e-mail and waiting for an approval to appear in your Inbox. This process can become more complicated when you need to track and manage multiple people.
When you migrate to approvals in Microsoft Teams, you can essentially review, edit and approve documents in the same window. Microsoft Teams clearly identifies the status, source, requestor and approvers so that all involved are on the same page.
6. Polls
Have you wondered what the benefits might be of receiving real-time feedback during a video call in Microsoft Teams?
With Microsoft Forms, you can create a poll or send forms to start enterprise-wide conversations that allow end users to get answers without switching between email or Excel to track votes. Microsoft Teams captures it for you and provides you with the relevant information.
You can use Polls in regular team meetings, large training sessions or when teaching remotely.
7. Collaborating with external parties
Microsoft Teams provides remote access and guest access to enable file collaboration and communication with customers or others outside your company. Both types provide different experiences for the remote user; they may be able to communicate with some Microsoft Teams features in your organization and not others. It is important to compare both to gauge what you need.
You can create a specific team for each client you work with. Allows you to share documentation, files, reports and calendars in a secure environment. It makes it easier to connect and communicate with your customers because you can call, chat or meet them at the click of a button.
8. For the classroom
Microsoft Teams for Education provides digital collaboration solutions tailored to universities and schools. The platform allows teachers, students and parents to stay abreast of distance or hybrid learning.
Users can integrate third-party applications, allowing Microsoft Teams to be more powerful and personalized for their educational needs. Plus, you have access to insights for schools, using integrations and applications to reduce workloads.
9. Hr employee portal
Microsoft Teams can simplify the way you structure HR-related tasks. The Dynamics 365 Human Resources app within Microsoft Teams is a space where users can request leave and view their time off.
Users can easily set up bulletin boards to quickly mark holidays or sick days with the designated attendance bot. You can also retrieve, track and save essential HR files. The PowerBI integration allows HR professionals to track surveys and reviews of new employees.
10. Video meetings
Microsoft Teams lets you schedule video meetings, where you can share screens and view data in real time with your colleagues. When you schedule appointments through your Microsoft Teams client, you automatically access end-user schedules and no longer need to send emails to confirm availability. If you need more people for a particular session, you can invite them to join you with just a few clicks.
11. Making calls in the cloud
If your company struggles with a traditional phone system, consider replacing it with Microsoft Teams. It includes capabilities for hosting external and internal conference calls regardless of the device you access it with, including your mobile, browser applications or desktop.
Microsoft Teams also facilitates operations as an all-inclusive, cloud-based replacement for your phone system. You can view it in your existing Microsoft Teams client alongside calendars and files, making remote collaboration easier and more effective.
Source: experteq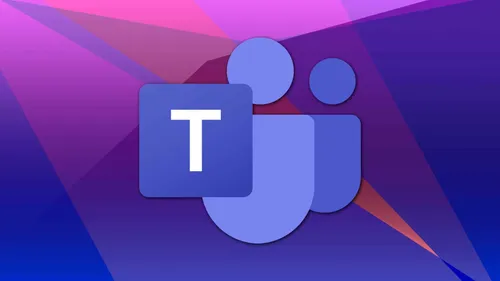 The latest news about Microsoft 365 and Teams in your mailbox every week.