 Improve your intranet with Microsoft Viva
What is Microsoft Viva?
Microsoft Viva is an employee experience and engagement platform built into Microsoft Teams. It connects the work your people do every day – calls, meetings and collaboration – to your organization's collective knowledge repository. This bridges the gap between work, learning and insights.
There is a growing number of modules available, but some of the ones you may find most relevant to your intranet are:
Viva Connections: cultivate positive communication
Viva Engage: connect people across your organization
Learn more about how Microsoft Viva works with your Microsoft 365 applications such as SharePoint and Teams in our blog.
How do you use Microsoft Viva Insights?
Microsoft Viva Insights provides each user with personalized recommendations designed to help them do their best work. It helps people build better work habits with data-driven insights and recommendations in Microsoft Teams.
Using Viva Insights is simple: you have access to tools to stay connected, protect your time and improve meeting culture. Unique recommendations are designed to create a culture in which both your people and the organization can thrive.
How does Viva connect with existing internal communication platforms and tools?
Microsoft Viva has a number of modules available in Microsoft Teams, making it a truly agile platform. Here's how we think some modules can add the most value to internal communications:
Viva Connections helps you unlock a mobile experience for your SharePoint intranet directly from the Teams app by bringing personalized company news and strategy closer to the workflow.
Viva Engage is all about enterprise social: it helps you foster a sense of connection for your people, encourage connection and sharing.
Viva Amplify is a new feature that will be launched to enable the creation and management of campaigns for internal communicators.
All in all, the various apps allow your people to access everything they need to do their jobs from one platform.
What is the difference between Viva Engage and Yammer?
Viva Engage and Yammer are both designed to foster collaboration and engagement within your organization. The only difference between the two products is that Viva Engage is hosted within Microsoft Teams on desktop and mobile, while Yammer is usually accessed via a Web browser or in the dedicated mobile app.
Can I use Microsoft Viva for learning and development within a large enterprise?
Yes, of course. It is worth recognizing that Viva Learning does not compete with existing adult learning and development platforms, but can provide easy access to "snack-based learning," with 10- to 20-minute sessions on specific topics.
How do I get Viva Amplify?
You may have heard Microsoft's announcement of the new Viva Amplify app. It is designed to enable you to make large-scale communications more effective by centralizing processes and providing guidance to help you create messages that resonate with your people. It makes communication easier and better, and in turn increases the likelihood that your message will be heard.
Viva Amplify is currently enrolling private preview users – it is expected to be more widely available in the summer, but we will have all the updates when they are available.
Source: freshintranet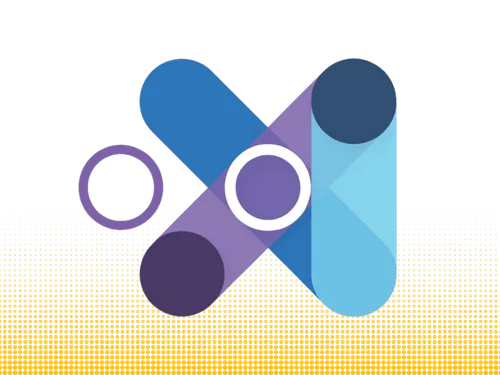 The latest news about Microsoft 365 and Teams in your mailbox every week.