 You now annotate together from any app in Microsoft Teams
Collaborative Annotations is another enhancement to Microsfot Teams. Powered by Microsoft Whiteboard, Collaborative Annotations is designed to simply provide the ability to collaborate with others while sharing screens in a Microsoft Teams meeting.
The feature thus brings a new dimension to screen sharing, as participants can collaborate on anything by essentially using a whiteboard overlay for everything being shared. This is useful if you want to solicit feedback or input on a draft, diagram or other document in a one2one or when working with a group.
Presenters can start a shared annotation for all participants or just the presenter to take notes on shared screen content.
Using the new feature is simple and intuitive. From a Teams meeting, a new button is located in the meeting controls at the top center of the screen.
Using collaborative annotations
While sharing your full screen in a meeting, select Start Microsoft Teams annotation icon in the meeting controls in the upper middle section of your screen.

The red outline around the shared screen turns blue and all participants see the Microsoft Whiteboard toolset at the top of the shared screen. Everyone in the meeting can start annotating immediately, and the red pen tool is selected by default.
To start annotating, simply choose one of the tools in the whiteboard toolset, such as Paste Note, and start typing or drawing on the screen.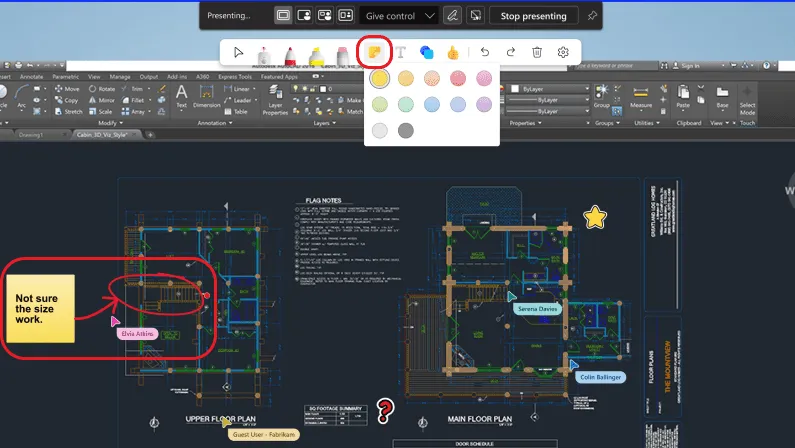 To use this feature, you must have a presenter role in the meeting.
Annotation settings
By default, everyone can take notes. Collaboration cursors also show the names of each participant in the meeting by default. These settings can be enabled or disabled by anyone in the meeting by selecting settings and switching between the options below.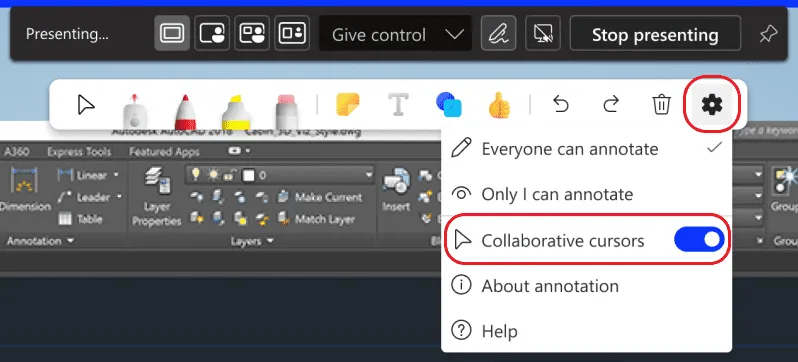 Restrictions
There are a few limitations, but expect them to be fewer as the new feature develops. In particular, these are:
Collaborative annotation is only available for full-screen sharing, not for sharing individual windows.
Exporting annotations is currently not supported. Microsoft recommends taking screenshots during the meeting
Meeting rooms with Android devices are not currently supported.
availabilty
This new feature is currently in public preview and is expected to be rolled out gradually by the end of this week.
Source: robquickenden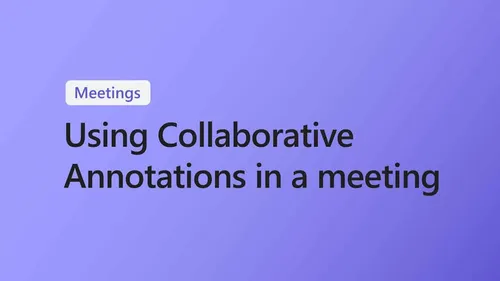 The latest news about Microsoft 365 and Teams in your mailbox every week.