 Microsoft's AI & ML Integration in Power Apps and Power Automate
Low-code and no-code software development platforms are designed for so-called citizen developers to create professional applications. Nevertheless, these attempts often stalled without programmers or database administrators.
Microsoft, with roots in Excel, has been working on this problem for years. After focusing on AI in Microsoft Azure, the firm has now added generative AI, in part due to a large investment in OpenAI and the availability of ChatGPT/GPT-4 for Azure users.
AI Builder: The New Dimension in Power Apps and Power Automate
Microsoft recently integrated generative AI capabilities into the AI Builder section of Power Apps and Power Automate. AI Builder tops Microsoft's AI stack and makes Azure AI Services accessible to citizen developers.
Generating Applications with Copilot
Although the "copilot" branding of Microsoft and GitHub seemed logical at first, it now seems more like a marketing strategy. There are two main uses for AI Copilot: generating applications and using GPT for specific tasks. Here we focus on application generation.
Predefined AI Models in Power Apps
Power Apps currently offers 17 AI models for creating flows within applications. These models include document processing, text generation, sentiment analysis, translation and time series prediction.
Azure OpenAI Service: text generation with GPT
Power Apps' "Create text" preview service is a valuable addition to Power Apps' arsenal. Creating a model with the GPT service is all about prompt engineering.
Deploying Generative AI in a Business Environment
Services such as the business card reader, category classification, entity extraction, and invoice processing enrich Power Apps' AI capabilities.
AI Builder in SharePoint and Teams
The Microsoft Syntex service enables the creation of AI Builder models in SharePoint. For use in Teams, install the Power Automate app.
Conclusion: The Future of Low-code Development with AI and ML
Microsoft now has a comprehensive set of low-code AI and ML capabilities in Power Apps and Power Automate. However, the competition is not sitting still. Power Apps is evolving into an impressive low-code development environment with the addition of AI and ML, although there is still room for improvement.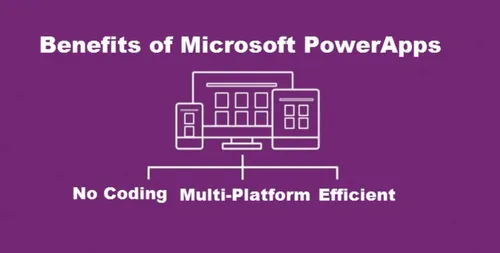 The latest news about Microsoft 365 and Teams in your mailbox every week.