 Sign documents in real time during Microsoft Teams meetings
Since Microsoft Teams is the preferred platform for real-time collaboration, signing documents during meetings was a necessity to be addressed. Teams Store has many integrations with electronic signature vendors and offering them a turnkey solution so their customers can sign documents during the meeting was a common request.
Teams Ecosystem Engineering developed a proof of concept so that any ISV (Microsoft ISV Partner) or customer can implement signing documents during meetings. This application allows the document owner to select the document to be signed and added to a meeting. Depending on the role of the participants (signers or viewers), users can sign or view the document during the meeting. Authentication will be seamless because it uses Teams SSO. Some common documents that must be signed during meetings are purchasing agreements, incoming invoices or NDAs.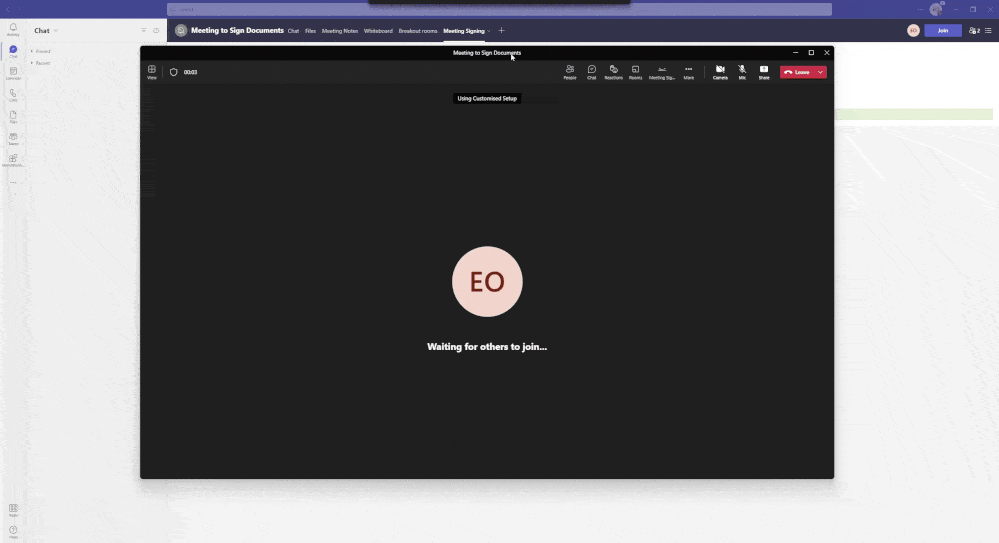 The code is customizable, allowing ISVs to select the type of signature to be used by the client (manual signature, electronic signature, or certificate-based signatures). In addition, the POC can be adapted for other scenarios, such as accepting changes in documents or in code reviews.
This is currently available in the desktop client. Mobile and web clients are coming soon. Moreover, this only works for users from the same organization or tenant with availability for guest and anonymous users soon.
Below is a list of useful resources to start using this proof of concept:
The latest news about Microsoft 365 and Teams in your mailbox every week.