 Microsoft Lists: Your Powerful Information Management Tool for 2023
Microsoft Lists is a powerful application that allows you to easily and intuitively create and manage lists of information. From tasks, projects, issues, supplies, contacts, events and more, you can customize Lists to your needs with various views, filters, sorting features, formatting and rules.
Microsoft Lists is available as a web app, mobile app and Teams app. You can access your lists from anywhere and collaborate with others in real time thanks to integration with other Microsoft 365 apps and services, such as SharePoint, Outlook, Power Automate and Power Apps.
New Features and Improvements in 2023
In 2023, Microsoft Lists will get even better thanks to new features and improvements that will make your list-making experience easier, faster and more enjoyable. Here are some highlights:
Grid View: This is a new view option that displays your list items in a spreadsheet-like format. Grid view is ideal for lists with numeric or structured data, such as budgets, invoices or inventory.
Calendar View: Another new view option shows your list items as events on a calendar. Calendar view is perfect for lists with dates and deadlines, such as tasks, projects or events.
Rules: This new feature allows you to automate actions on your list items based on certain conditions, saving you time and ensuring consistency in your lists.
Comments: This new feature allows you to add comments to your list items and have conversations with your team members.
More templates: Microsoft Lists includes several ready-to-use templates that allow you to create lists quickly and easily. In 2023, you will have access to more templates for different scenarios and industries.
With these new features and improvements, Microsoft Lists in 2023 will help you work smarter and faster than ever.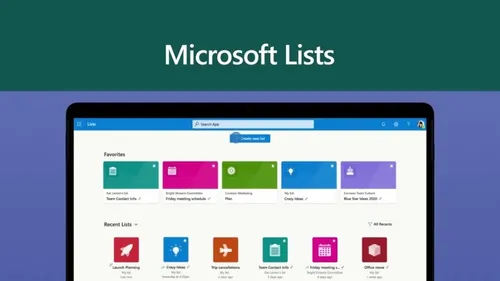 The latest news about Microsoft 365 and Teams in your mailbox every week.