 Microsoft Intune gets new accelerated Windows feature and quality updates
Microsoft has released a new update that allows customers to configure policies for Windows feature updates and accelerated quality updates in Microsoft Intune. These capabilities leverage the Windows Update for Business service to give IT administrators more control over the deployment of updates to Windows PCs in an organization.
First, Microsoft has introduced a new feature that allows organizations to configure policies that determine which feature updates are delivered to Windows devices. It administrators can deploy updates immediately, on a specific date and gradually to all Windows 10 and Windows 11 clients.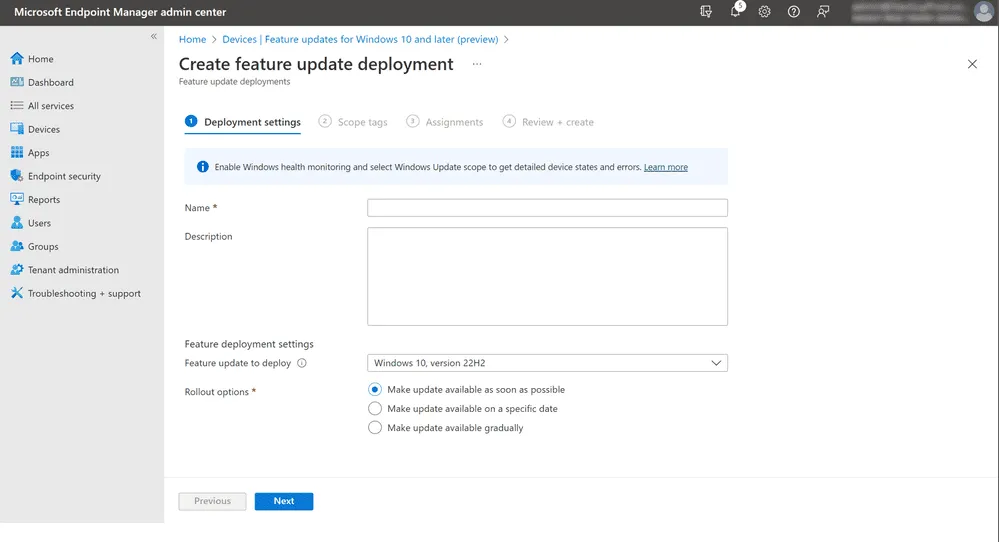 In addition, it is possible to deliver new OS releases via a phased rollout to specific user groups and choose the time interval between group updates. The ability to configure windows update policy for Windows Update for Business features is available for windows 10 and 11 pro, enterprise and education editions. However, it does not support long-term enterprise service channel releases of the operating systems.
Configuring accelerated quality updates in Microsoft Intune
Microsoft also announced that Windows Update for Business will enable IT administrators to accelerate the rollout of quality updates on Windows 10 and Windows 11. Essentially, quality updates are security patches released on the second Tuesday of each month.
"Whether you use them in the context of a zero-day vulnerability or an urgent quality correction for a set of devices, accelerated updates temporarily override deferral and other settings to install updates as quickly as possible. Once completed, they automatically restore to normal settings so you don't have to," Microsoft explained.
To configure accelerated quality updates, IT administrators can go to the Endpoint Manager management center. Select Home Settings >> devices >> quality updates for Windows 10 and above >> Create quality update profile.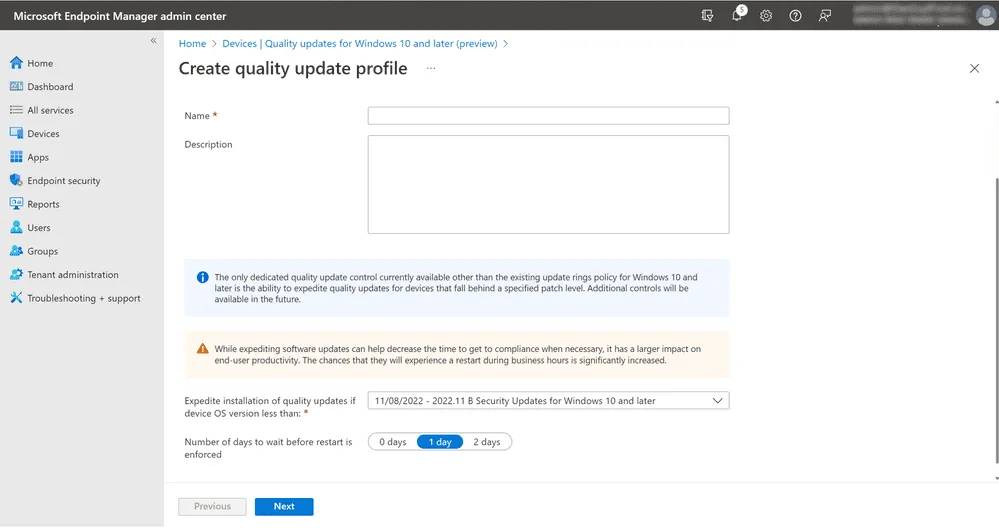 As shown in the screenshot above, IT professionals can configure two specific settings to speed up quality updates. The first setting allows them to select the minimum OS version for all devices. In addition, the second allows IT administrators to choose the number of days (0, 1 or 2) before a restart is enforced on Windows machines.
Last but not least, this release provides the ability to view feature updates and accelerated quality updates in the Microsoft Endpoint Manager management center. It shows overall results, device alerts, detailed details for each device and other information. Microsoft has also described recommended procedures for managing Windows updates in Microsft Intune, and we invite you to check out the blog post for more information.
Source: Petri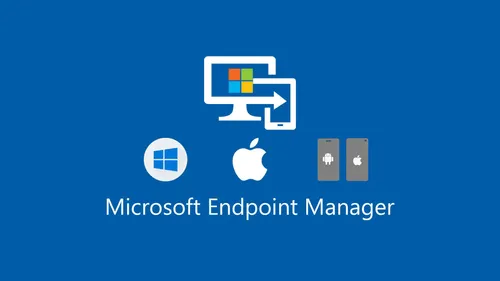 The latest news about Microsoft 365 and Teams in your mailbox every week.