 Microsoft Designer with DALL-E AI: Now available to everyone
Microsoft Designer, which offers features similar to Bing Image Creator in an app, is now available with no waiting list.
Microsoft has announced that its new graphic design app, Microsoft Designer, is now available to all Microsoft 365 subscribers with no waiting list. The app, which launched in beta last year, uses artificial intelligence to help users create stunning images and graphics for various purposes.
At Ignite 2022, Microsoft announced a major integration for DALL∙E 2 into Azure DevOps Service, building on the company's powerful partnership with OpenAI. it provides DALL∙E 2 benefits on Windows 11 to provide AI art capabilities. It essentially works as an editor with drag-and-drop functionality. Microsoft is positioning it as a rival to apps like Canva.
The tool is available in Microsoft Office and allows users to create illustrative components. Features include text editing, templates and stock images and videos. The AI specializes in generating realistic images from art and adding natural language description.
DALL-E 2 is an image-generating AI co-developed by OpenAI and Microsoft. Redmond provided an Azure-powered supercomputer to create the AI. This was the same computer system that built the GPT AI engine, which is now up to GPT-4 and powers services such as Bing Chat and Microsoft 365 Copilot.
Bing Image Creator sits alongside Microsoft Designer
In March, Microsoft launched Bing Image Creator, which adds DALL-E/Microsoft Designer capabilities directly to Bing. It sits alongside the company's Bing Chat GPT-4-powered chatbot.
Bing Image Creator is one of Microsoft's latest utilities for AI and Web services. The tool can create images based on simple words or phrases, such as animals, objects, landscapes or abstract concepts. However, the tool also has some limitations and restrictions. For example, it refused to create an image based on the word "Bing" when it was first released.
source: winbuzzer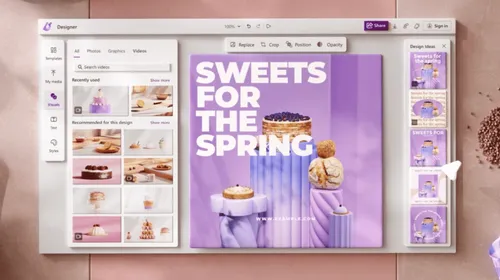 The latest news about Microsoft 365 and Teams in your mailbox every week.