 How to prepare for Microsoft 365 Copilot: A Step-by-Step Guide
Microsoft 365 Copilot is an innovative solution that helps companies manage and optimize their work processes. This tool offers unparalleled insights and functionalities that enable companies to work more effectively and efficiently. In this article, we will explain how to prepare for the implementation of Microsoft 365 Copilot.
Important considerations when preparing for Microsoft 365 Copilot
When planning the implementation of Microsoft 365 Copilot, it is important to first evaluate your current business processes. By identifying your company's specific needs and goals, you can effectively leverage the capabilities offered by Microsoft 365 Copilot.
The importance of data management when implementing Microsoft 365 Copilot
Data management is a critical part of implementing Microsoft 365 Copilot. By managing your data effectively, you can ensure that your business benefits from the insights and functionalities this tool provides. Make sure you are familiar with the data management features of Microsoft 365 Copilot before implementing it.
Implement Microsoft 365 Copilot successfully
Successful implementation of Microsoft 365 Copilot requires a detailed strategy and thorough preparation. This includes mapping your current processes, identifying potential areas for improvement and creating a detailed implementation plan. Thorough training of your employees is also an essential part of this process.
Licensing requirements for Microsoft 365 Copilot
Microsoft has announced the availability of its AI-powered assistant, Copilot, to business users with Microsoft 365 E3 or Microsoft 365 E5 licenses. Small businesses that own a Microsoft 365 Business or Business Premium license can also take advantage of the Microsoft 365 Copilot.
In addition, Microsoft mentions that customers need an Azure AD account and must be enrolled in the current channel or monthly enterprise channel for Microsoft 365 enterprise apps. It is also necessary for IT administrators to enable Microsoft Teams plug-ins and unblock WebSocket connections from users' endpoints.
Technology requirements for Microsoft 365 Copilot
Microsoft 365 Copilot is carefully designed to respect user data privacy and comply with organizational compliance requirements. "Copilot experiences leverage the organizational content in your Microsoft 365 tenant, including users' calendars, emails, chats, documents, meetings, contacts and more, all within the confines of Microsoft 365 compliance. Copilot does not use customer data or user prompts to train the basics," Microsoft explains.
In addition, Microsoft 365 Copilot will not be available to those still using the existing Outlook desktop app. Users must switch to the new Web-based Outlook for Windows client to take advantage of Copilot. "For seamless integration of Microsoft 365 Copilot with Outlook, be sure to use the new Outlook for Windows, which is currently in preview," Microsoft adds.
Finally, Microsoft points out that Copilot could inadvertently leak sensitive information. The company urges customers to establish data management controls to prevent excessive information sharing. Microsoft recommends that administrators use the Microsoft Syntex service to manage oversharing. Also, Microsoft Purview Information Protection can help manage data classifications in enterprise environments.
Conclusion
Implementing Microsoft 365 Copilot is a step-by-step process that requires careful planning and preparation. By following these tips, you can ensure that your company is fully prepared to implement this innovative tool and take advantage of its many benefits.
Source: Microsoft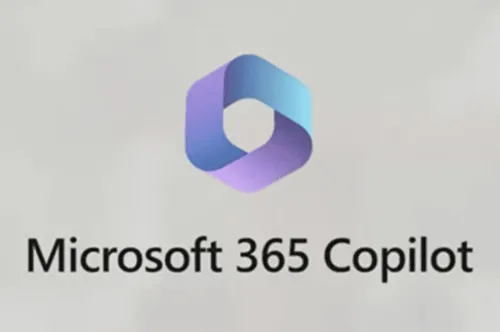 The latest news about Microsoft 365 and Teams in your mailbox every week.