 With Microsoft 365 Copilot, you have your own Office AI assistant
Microsoft 365 Copilot enabled access for a select group of customers to demonstrate what the new AI office assistant can do. Soon you could use it too!
The Copilot writes content based on a few prompts to make your job easier. For example, ask for suggestions for your next meeting on Word and Copilot would list a few ideas.
The new MS tool becomes part of every Microsoft 365 app you use every day: Word, PowerPoint, Excel, Outlook, Teams and others.
What are the features of Microsoft 365 Copilot?
Microsoft 365 Copilot adds the power of generative AI to your online workplace. For example, it would allow MS Word to write, edit and summarize your text.
Meanwhile, you can use Copilot in PowerPoint to turn ideas into a designed presentation. For example, ask for a slide show related to AI assistants and it will create corresponding slides.
It adds text descriptions and creates custom designs based on your topic. Excel with Copilot can also analyze data, identify trends and create data visualizations within minutes.
Microsoft 365 Copilot manages your Outlook Inbox so you spend more time communicating with customers and colleagues.
The AI tool improves meetings by providing "real-time summaries and action items" in the context of conversations.
For example, let's say your company had an important meeting, but you were too busy to attend. Copilot lets you jump to the important parts and read the gist of each discussion.
This allows you to get started and back to work quickly. Microsoft 365 Copilot also collects data from various documents, notes, contacts, emails and appointments.
Consequently, you can summarize chats, find important dates, draft emails or write instant plans based on numerous project files.
For example, you can ask Microsoft Copilot to create an email summary of your previous meeting.
It would use related data from other MS apps to compose your message. Next, data from your inbox and Teams may be needed to send your e-mail to the right people.
Finally, the Copilot enables two new business apps from Microsoft: Power Apps and Power Virtual Agents.
With the former, your IT team can easily write code for business apps powered by Microsoft AI. Meanwhile, Virtual Agents are online chatbots enhanced with artificial intelligence.
Conclusion
Microsoft 365 Copilot enhances our favorite MS Office apps with generative AI. They improve user productivity by creating ideas and different projects within minutes.
Source: inquirer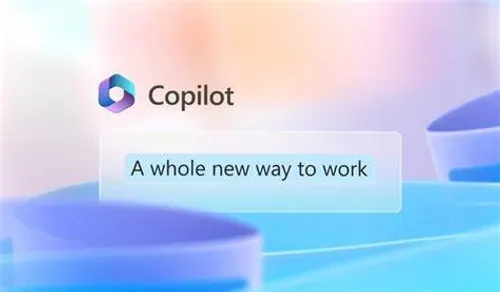 The latest news about Microsoft 365 and Teams in your mailbox every week.