 Key Reasons to Outsource your Office 365 Migration and Management
In today's digital age, more and more companies are choosing to move their systems and services to the cloud. Microsoft's Office 365 is central to this shift, offering businesses a range of tools to work more efficiently. However, transitioning to this platform can be challenging. In this blog, we highlight the core reasons why outsourcing your Office 365 migration and management is not only wise, but essential for a smooth and effective transition.
What is Office 365 migration and management?
Microsoft Office 365 migration is a procedure that many companies are following these days to achieve better working conditions for their employees. By migrating to Office 365, businesses benefit from numerous features and other advantages. However, migrating without data loss is nearly impossible without professional help.
Successful migration to Microsoft Office 365 often requires intermediaries following the proper protocol. For example, migration consulting services by EPC provide comprehensive help and consulting for businesses. By outsourcing, companies save time and effort in research and can focus on their core business.
Why businesses should migrate to Office 365
Outsourcing Office 365 migration allows companies to focus on their daily tasks. But why is the migration itself so crucial? Office 365 provides a unified platform for employees, eliminating the need to constantly switch applications.
Within the Office 365 environment, employees have access to tools such as Microsoft Teams, Excel, SharePoint and more. In addition, employees can access files from anywhere in the world, improving the efficiency of working from home. Office 365 also offers better security features, such as multi-factor authentication.
Reasons for outsourcing:
High complexity during migration process: Migration to Office 365 can be challenging. Outsourcing to professionals minimizes risks and challenges.
Faster and more efficient migration: Specialized companies know all the tricks of the trade, making migration smoother.
Less risk of data loss: Due to complexity, companies can lose data. Outsourcing significantly minimizes this risk.
Access to experienced professionals: Questions may arise after migration. Professionals then provide the necessary support.
Availability of training materials: Some outsourcing companies also offer training on how to use Office 365.
Continuous monitoring by the outsourcing company: Companies need not worry about post-migration follow-up.
Conclusion
In summary, Microsoft Office 365 migration is a challenging process best left to experienced professionals. Therefore, it is highly recommended for companies to outsource this crucial step. If you are looking for a reliable partner to guide you through this process, ALTA-ICT can help. With our expertise and experience in Office 365 migrations, we make sure your transition goes smoothly and efficiently. Contact us and find out how we can support you in your migration project. Visit alta-ict.co.uk/migration for more information and to engage with us.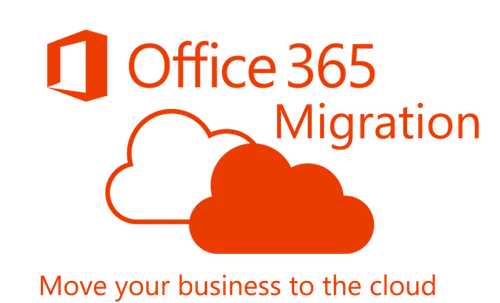 The latest news about Microsoft 365 and Teams in your mailbox every week.